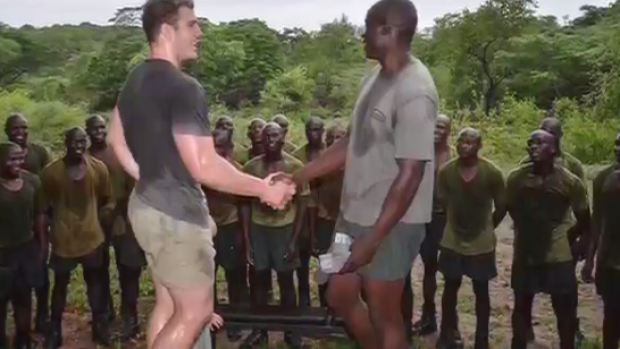 17 Dec

Wallabies star David Pocock spending off-season protecting rhinoceroses in Zimbabwe

However dedicated David Pocock may be to his life passions, no one would have begrudged the Wallabies rugby star a holiday of complete relaxation after he hauled his battered and bruised body through a torrid World Cup in England.
But instead of sitting by a pool in Bali or on a beach in the south of France, Pocock has undertaken a road trip through South Africa, Botswana and his native Zimbabwe, where he joined a group of hard-working men who protect endangered rhinoceroses from poachers.
A fit and powerful looking Pocock shared stirring pictures and video of his trip, including photographs with the group, known as the Malilangwe scouts.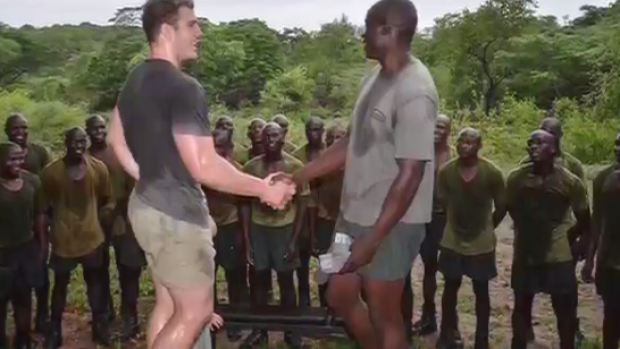 Powerful: David Pocock with the Malilangwe scouts. Photo: Instagram
"Loved spending some time with the men at the forefront of the effort to protect rhino," he wrote on Instagram.
Advertisement
"Committed, passionate and enjoying what they do (most of the time) – inspiring to see their commitment in the face of real danger and the challenges of conservation."
In one photo the 27-year-old – who fled with his family from troubled Zimbabwe to South Africa before moving to Australia in 2002 – is seen carrying another man on his back.
"Thanks to the Malilangwe scouts for inviting me to join the very solid fitness and weights session they put their new recruits through this morning," he wrote to accompany the picture. "Really impressed by their work ethic and fitness."
To those familiar with Pocock's views and activism, his choice of off-season travelling may be little surprise. The articulate and principled athlete has been outspoken on various issues, including homophobia, racism and the environment.
In 2011, he revealed how chilling experiences as a teenager in Robert Mugabe's Zimbabwe had tested his faith in humanity and posed questions for him about Christianity, morality and fate.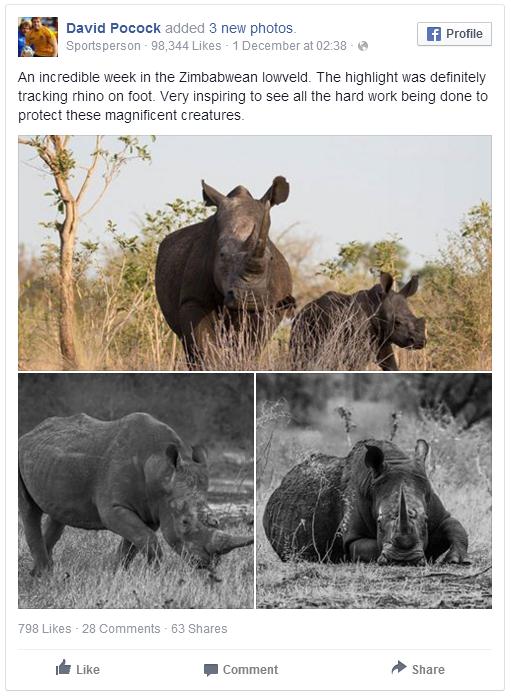 Read more: http://www.smh.com.au/rugby-union/australia-rugby/wallabies-star-david-pocock-shares-stunning-images-from-postrugby-world-cup-work-protecting-rhinoceros-in-zimbabwe-20151202-gle18k#ixzz3uWzeKOgY