Blinc International's Speakers Bureau will provide you access to a range of high profile and knowledgeable speakers for your next conference, or event. You may be looking for an MC for the night, an industry leader for a powerful in-house presentation, a band or string quartet for your Christmas party or a comedian for your social event.
Find a Speaker Dave Hughes
Comedians
Naturally funny and laconic, Dave Hughes' self depreciating wit has seen him become Australia's biggest stand up comedian with sell out performances across the country. Dave co-hosted the Glasshouse with Wil Anderson, and contributes to 'before the game' during the AFL football season. Jean Kitson
Comedians
The Queen of Australian comedy, Jean Kitson earned her fame on the renowned Big Gig TV show creating unforgettable characters. She currently contributes to the (Sydney) Magazine and NW magazine Marty Fields
Comedians
Never short of material, Marty has been nominated for a MO award as best comedian in Australia and combines corporate comedy appearances with stand up performances, theatre roles and film. Mikey Robbins
Comedians
The fast witted 'big man' of comedy, Mikey Robbins juggles television, radio and print gigs with hosting stellar events, such as Gough Whitlam's 85th birthday. Paul Martell
Comedians
Voted Comedian of the Year eight times at the Australian Variety Mo Awards, Paul Martell is one of Australia's most accomplished comic comperes. A rapid Irish wit and a irresistible knack for hilarious hoaxes, Paul regularly delights audiences across the country. Peter Berner
Comedians
A veteran of the Melbourne International Comedy Festival, and Sydney's live comedy scene, Peter Berner is a member of the top rating Triple M breakfast team, The Cage. Russell Gilbert
Comedians
From the moment he performed an impromptu stand up comedy performance at a friend's barbeque, Russell Gilbert's comedic talent was recognized. A member of the memorable comedy company with Glenn Robbins, Russell created loveable characters such as Russell the Postie, and found similar success on Hey Hey it's Saturday. Now a household name, Russell Gilbert is one of Australia's favourite comedians. Trevor Marmalade
Comedians
The man at the bar on the footy show, Trevor Marmalade finds the funny side of football. His love of sport and wicked humour also created shows such as The Grill, with Eddie McGuire on Triple M and Trevor is still a regular on the radio station.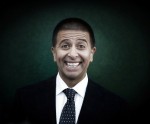 Vince Sorrenti
Comedians
Vince Sorrenti is one of Australia's most versatile comics, performing across stand up, television, radio, panel appearances and advertisements and blue chip company conferences. Vince, a former architect who now shakes buildings with laughter, performs 300 shows a year and also appears for many charities, such as the Cancer Council and the Humpty Dumpty Foundation.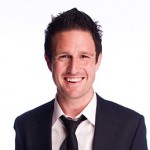 Will Anderson
Comedians
Described as having a 'sharp blend of idealism and cynicism, and fresh, energetic and articulate (the Age), Wil Anderson is one of the most widely appreciated comics in the country. A former Triple J presenter, Will hosted the Glasshouse (ABC) and writes a weekly column for Sunday Magazine